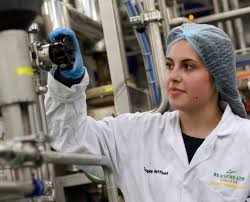 The National Australian Apprenticeship Association warmly congratulates the Morrison Government on the measures to support employers of apprentices and trainees through the Covid 19 pandemic.
The seven organisations that comprise the Australian Apprenticeship Support Network assist all apprentices and trainees in Australia. They will be an essential part of the stimulus response by implementing a 50% wage subsidy over the next nine months.
Around 120,000 small businesses will be eligible for the subsidy to encourage them to keep employing their apprentices and trainees.
Apprenticeship Network Providers are planning to administer an additional 360,000 payments during the pandemic through a network of over 460 local offices distributed around Australia.
"Our network will rise to the challenge and ensure that as many apprentices and trainees as possible keep their jobs during the Covid 19 outbreak" said Ben Bardon CEO of NAAA