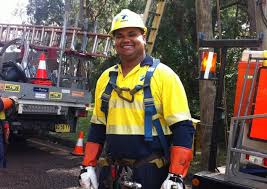 The Association strongly supports the apprenticeship measures announced by the Treasurer in the Federal Budget this week. The extension of the Boosting Apprenticeship Commencements (BAC) and Completing Apprenticeship Commencement (CAC) measures will assist businesses that employ apprentices before June 30th, 2022 and continue support for them over the subsequent three years.
These pandemic related measures have been enormously successful and contributed to the revitalisation of the apprenticeship sector.
From July 1st, 2022, a new regime of incentive support has been designed. The arrangements step down wage subsidies from 50% under BAC to 10% under the new Australian Apprenticeship Incentive System (AAIS). Employer wage subsidies are maintained at 10% in the second year and 5% in the third year. Employers in regional areas get an enhanced 15% wage subsidy in the first year.
A key feature of the new system is that incentives totalling $5,000 are provided to apprentices in their first and second year. This is a great initiative that acknowledges the tight labour market by supporting apprentices through the period where they are most likely to switch to other forms of employment. As a result, completion levels will improve.
More details here: New incentive system Press Release