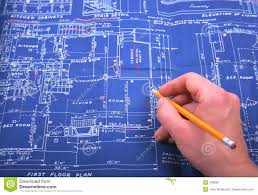 The apprenticeship system has proven its resilience through the Covid 19 "stress test" because it is well understood by employers and the community alike, was well supported by record federal government investment and had a network of experienced providers who explained how to access the measures and how the system works.
The key issues facing the apprenticeship system now are:
• How to maintain an optimal level of commencements, providing opportunities for young people and a skilled workforce for business
• How to improve completion levels
• How to improve the user experience, given the current aging technology and the lack of hamonisation across the complex federated system
• How to improve the learner journey, with a more flexible qualification structure at arms-length from current industrial relations constraints
• How to support businesses with the new and higher-level skills they need as we emerge from Covid 19
• How to align the VET reform agenda to ensure the mix of apprenticeship support services meet all the needs of employers their apprentices and trainees.
The Boosting Apprenticeships Commencement measure proved that with the right incentive mix employers will return to the apprenticeship system after a decade of drifting away. This is because the value proposition to be involved has tilted in employers' favour. However, the BAC measure is expensive, and we need to find the incentive mix that maintains employer engagement but steps down the costs to a more financially sustainable level.
This paper argues that now is the time to tackle the apprenticeship system's intractable problems head on. Since 1998, 4.8 million Australians have undertaken an apprenticeship or traineeship – the system is a national treasure and with the right policy focus it can be reinvigorated and revitalised for the next decade and beyond.
The paper proposes 14 initiatives ideas which in combination will:
• maintain commencements,
• improve completions,
• smooth the user experience,
• update the qualifications' structure
• improve the learner journey
• optimise the uptake of new technologies that can support user of the system
• target support resources for optimal effect.
Read the paper here:Strengthening Apprenticeships final web