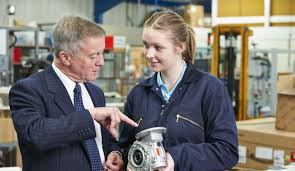 In April 2020 the seven providers that comprise the Australian Apprenticeship Support Network (AASN) formed a Covid 19 Steering Group to provide weekly reports and advice to the Commonwealth about changes to the apprenticeship market. The Apprenticeship Network Providers (ANPs) organise and support all apprenticeships and traineeships in Australia.
The weekly reports are drawn from the JobReady Active system that ANPs use to organise their workflows and consolidate apprenticeship data before it is uploaded to the Commonwealth TYIMS system. The reports track actual activity and capture lead indicators about how the market is changing.
In addition, ANPs conducted a survey of 30,611 employers of apprentices and trainees in June to explore the uptake of JobKeeper arrangements and the potential uptake of other measures to support new commencements. This information was used to update the Association's scenario modelling about projected in-training levels.
It's the combination of this research that provides the insights in this paper.