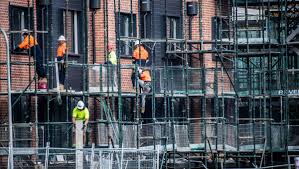 The National Australian Apprenticeships Association warmly welcomes the Prime Minister's announcement of the $2billion investment in JobTrainer measures today.
The centrepiece of the announcement is a $1.5billion extension of the Supporting Apprentices and Trainees (SAT) measure, expanding the period of support from October 2020 to the end of March 2021 and broadening the number of businesses eligible to receive the payment.
In the successful first round of SAT around 34,900 companies received payments for 82,300 apprentices, paying 50% of their wages up to a maximum of $7,000 per apprentice per month.
The expansion of the program will extend eligibility for businesses that have less than 20 employees to those that have 199 employees or less. This will cover around 90,000 businesses that employ apprentices.
In total there are around 116,500 businesses currently employing apprentices and trainees in Australia so, extending the coverage to 90,000 of them is a really significant measure to stabilise the apprenticeship market.
See the full Press Release here: